research
promote and assist research that
meets the needs of UK FRS
research fellowship award
We are keen to support, post graduate (doctoral) studies into matters that relate to the objects of the Trust; particularly where students might be discouraged from studying for financial reasons. The Research Fellowship Award is open to any UK resident.
The Award entitles successful candidates to receive up to 100% of the Directly Incurred costs of a complete post graduate programme of study, where the total value does not exceed £20,000.
In order to be considered for a Research Fellowship Award, applicants must have a letter from a UK university confirming that they have been accepted on to a doctoral programme.
Applications may apply for the directly incurred costs associated with tuition fees, or research, or both.
Up to 100% of the Directly Incurred costs total value does not exceed £20,000
Please download and save the application form to your computer before completing
research project grant
We are keen to support high quality research projects, which are perhaps smaller than can be managed by the larger UK Research Councils or fall outside their priority themes but are important to UK fire and rescue services as a whole.
The minimum project grant is £10,000 and the maximum £150,000 secured over a maximum of four years.
Research grants may be awarded to any not for profit organisation which is acting under charitable purposes, which means acting for the public benefit.
Ordinarily, grants can only be made to organisations based in the UK.
We do not support research which is aimed principally at an immediate commercial application or in which the main focus is on capacity building, networking, or the development of the skills of those involved.
We will only support Directly Incurred costs and not the full economic costs of a research project (unless otherwise stated and only in exceptional circumstances).
Applications designed to lead to larger Research Council grants are welcome.
The minimum project grant is £10,000 and the maximum £150,000
Please download and save the application form to your computer before completing
current research
project grants
Here you will find details of Research Projects supported by the Trust that are in progress and who to get in touch with if you wish to know more.
Title of the project Multiculturalism and Fire Incidents Name of the award holder Dr Christian Morgner Supporting institution/organisation Leicestershire Fire and Rescue Service Start date January 2018 Anticipated completion date January 2019 Brief description This...
read more
contact
phone
44 (0)1608 812511
mail
address
Fire Service Research and Training Trust
C/O Fire Protection Association, London Road, 
Morton in Marsh, GL56 0RH
No Results Found
The page you requested could not be found. Try refining your search, or use the navigation above to locate the post.
Phil Butler of Cardiff University paints us a picture of his busy working landscape whilst working on behalf of the National Fire Chiefs Council (NFCC) to undertake his project to further evaluate THe INcident Command Skills (THINCS) behavioural marker system for the...
read more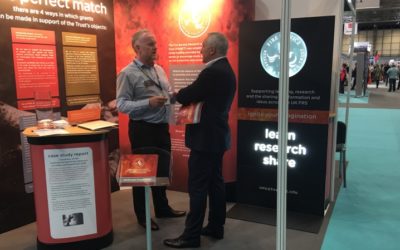 The Trust appeared at the Emergency Services Show this year for the first time.  Jim Owen tells us why the Trust were there and how things went. Why did the Trust attend the Show? "We think the Show is the premier annual exhibition for the Blue Light Services and...
read more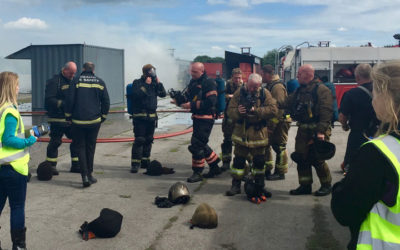 HOW CAN WE BETTER PROTECT FIREFIGHTERS? Dr Alan Richardson: Physiological, Immunological and Contaminant Monitoring of Firefighters and Instructors Dr Alan Richardson from the University of Brighton knows how firefighters and fire instructors go through considerable...
read more